Handwritten A4 lyric sheet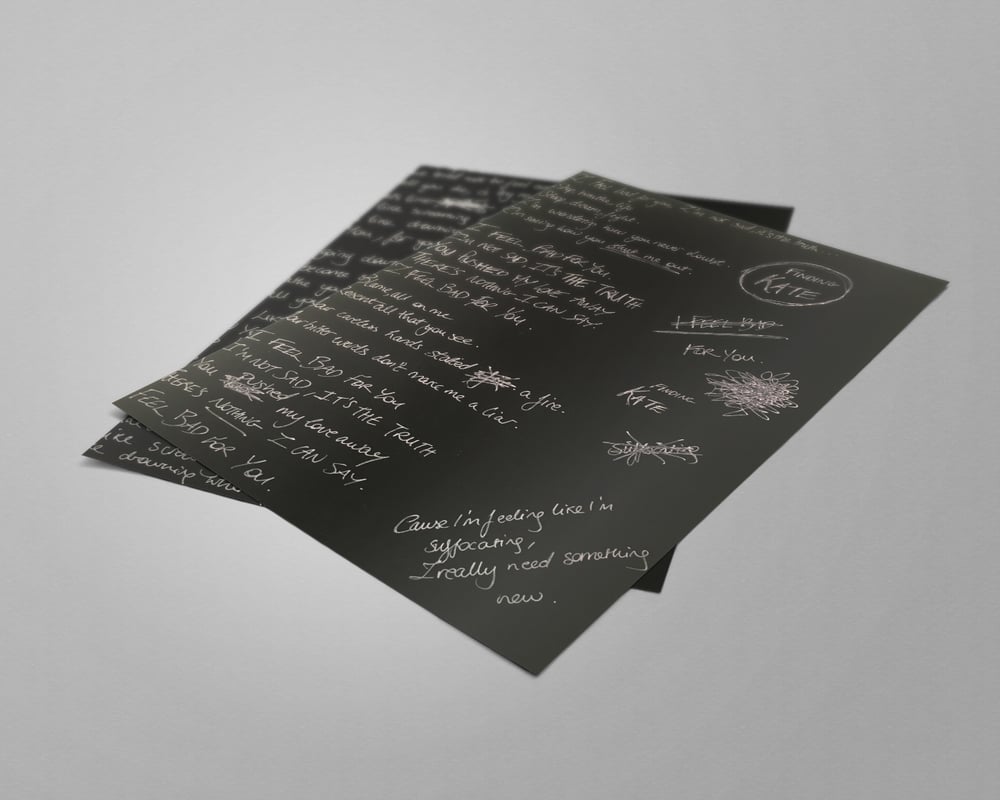 A4 lyric sheets of any song of your choice. (Kate's signature optional)
Handwritten & custom made to every order. Thick black A4 paper with white text.
Please specify in your comments which song/songs you would like.
It can be anything from "If I Fall" or Kate's latest single "I Feel Bad".
Also, please specify where you'd like Kate to sign her name (if you do) - front or back.